About EFI
A unique project harnessing the skills, talents and creativity of many people in many countries to inspire and excite interest in economics.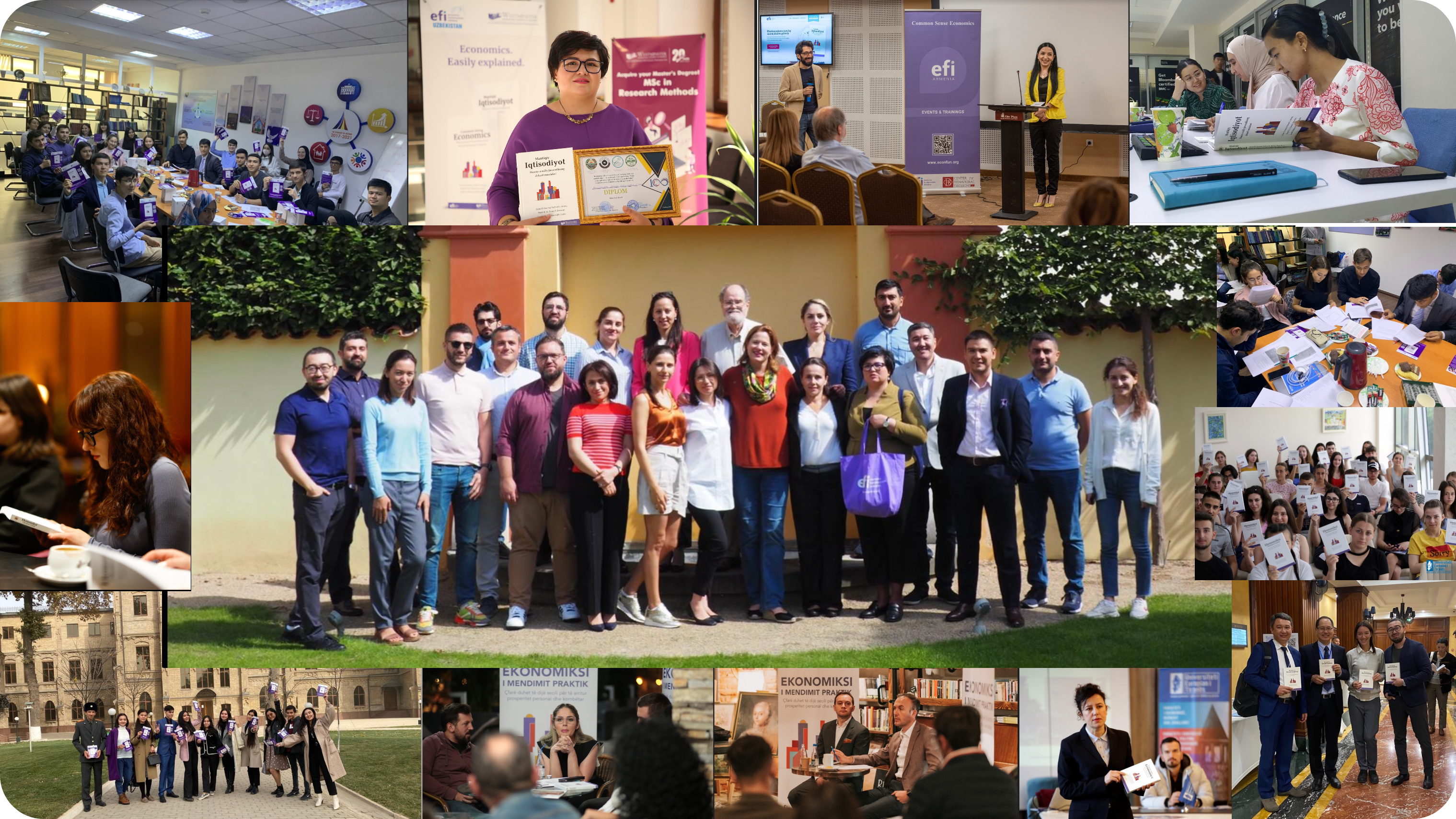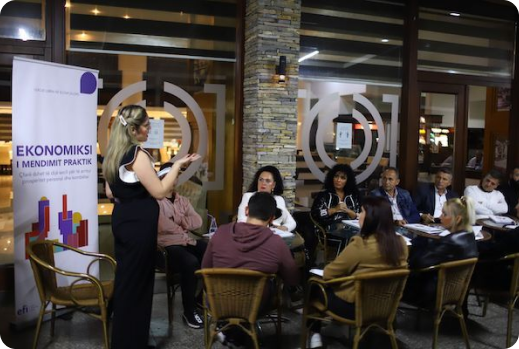 Everyone involved in the Economic Fundamentals Initiative has spent much of their career living and working across the region. We are economists. We are teachers. We are educational administrators, marketers, editors and translators. All of us are acutely aware of the urgent challenges which the countries of this region are facing. We believe passionately that developing everyone's understanding of economics can only be a good thing for individuals, for their communities and for broader national and regional stability.
Engaging with university and high school teachers, with students and with education officials, EFI and our country partners want economic literacy to be in everyone's reach. Already operating in 10 languages, we plan to include even more Eastern European and Central Asian languages in our portfolio.
EFI is funded entirely by donations which are used solely for the adaptation, translation and distribution of economics literature across this region. EFI is a 501(c)(3) non-profit organization registered in the state of New Jersey, U.S.A.
language editions of "Common Sense Economics"
free downloads – and rising!
local partners demystifying economics!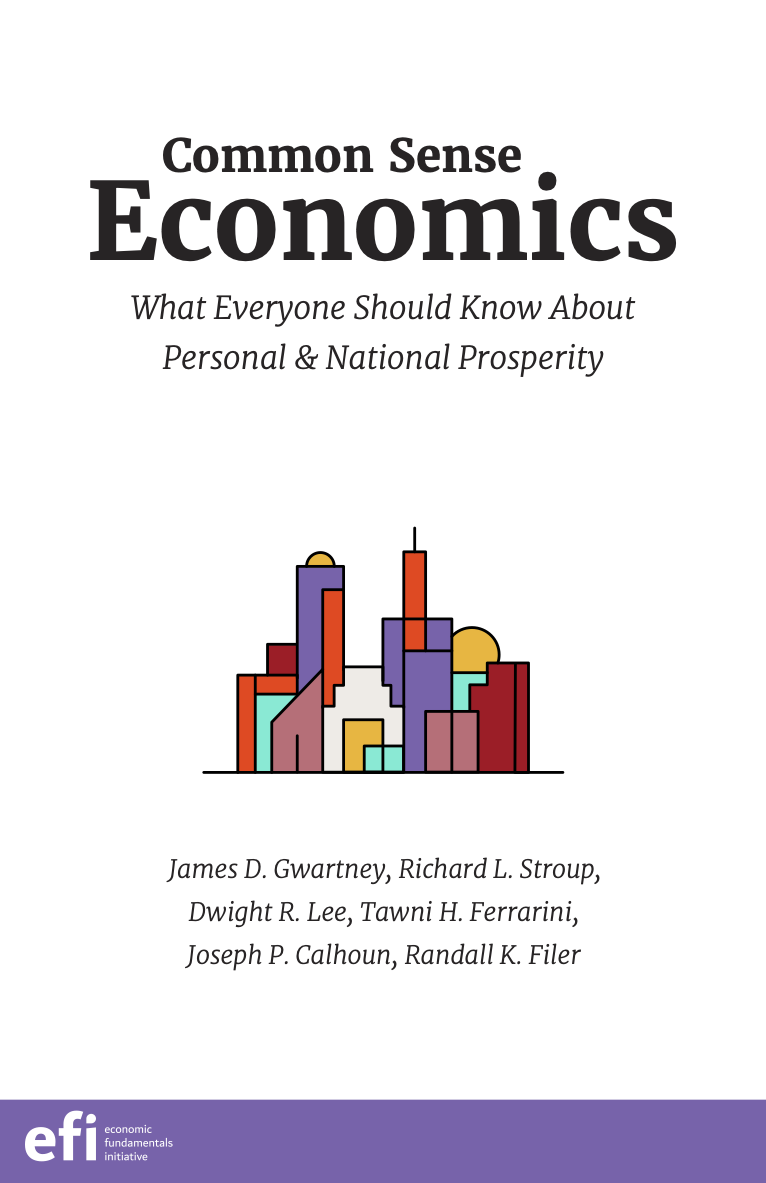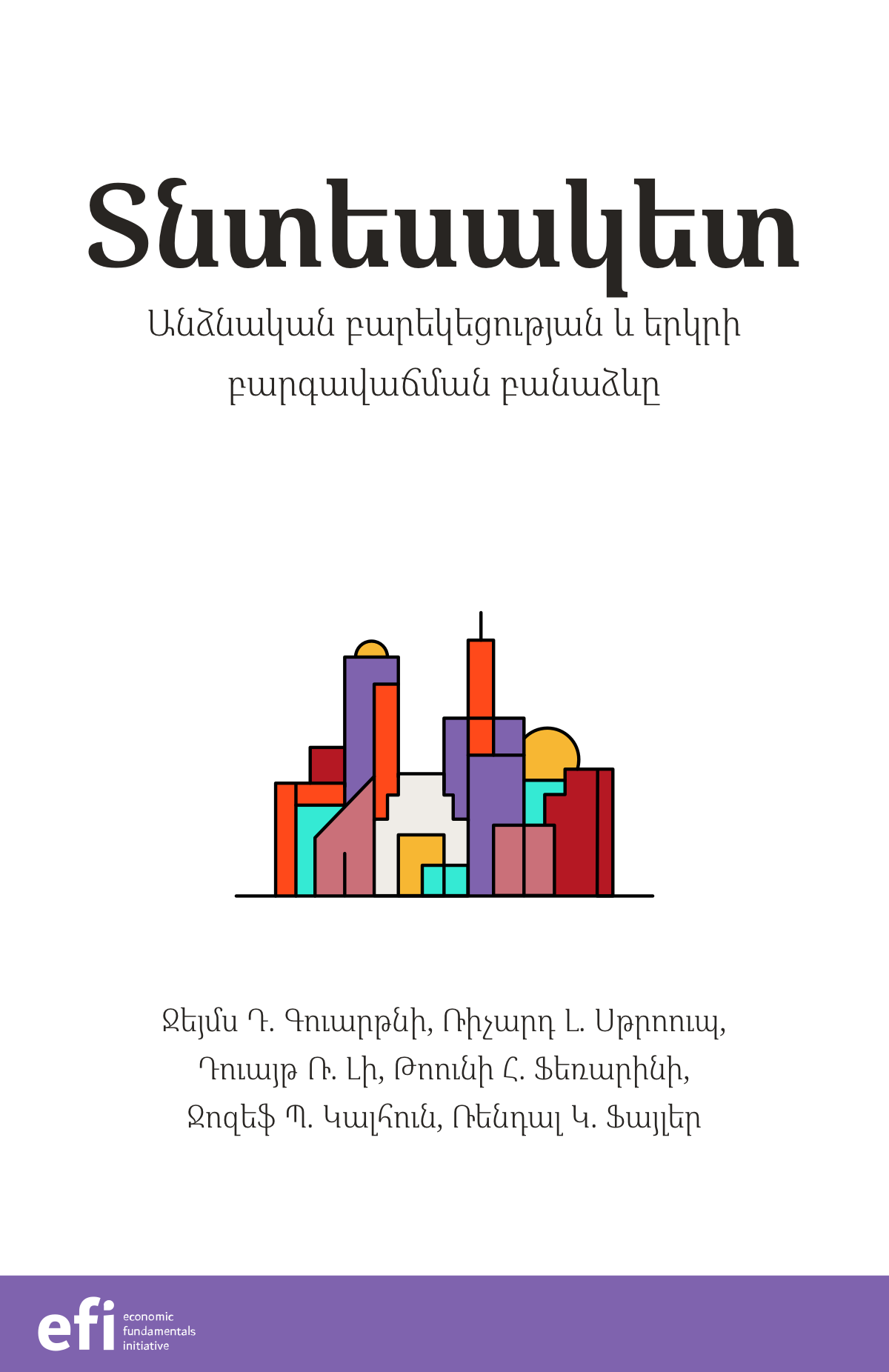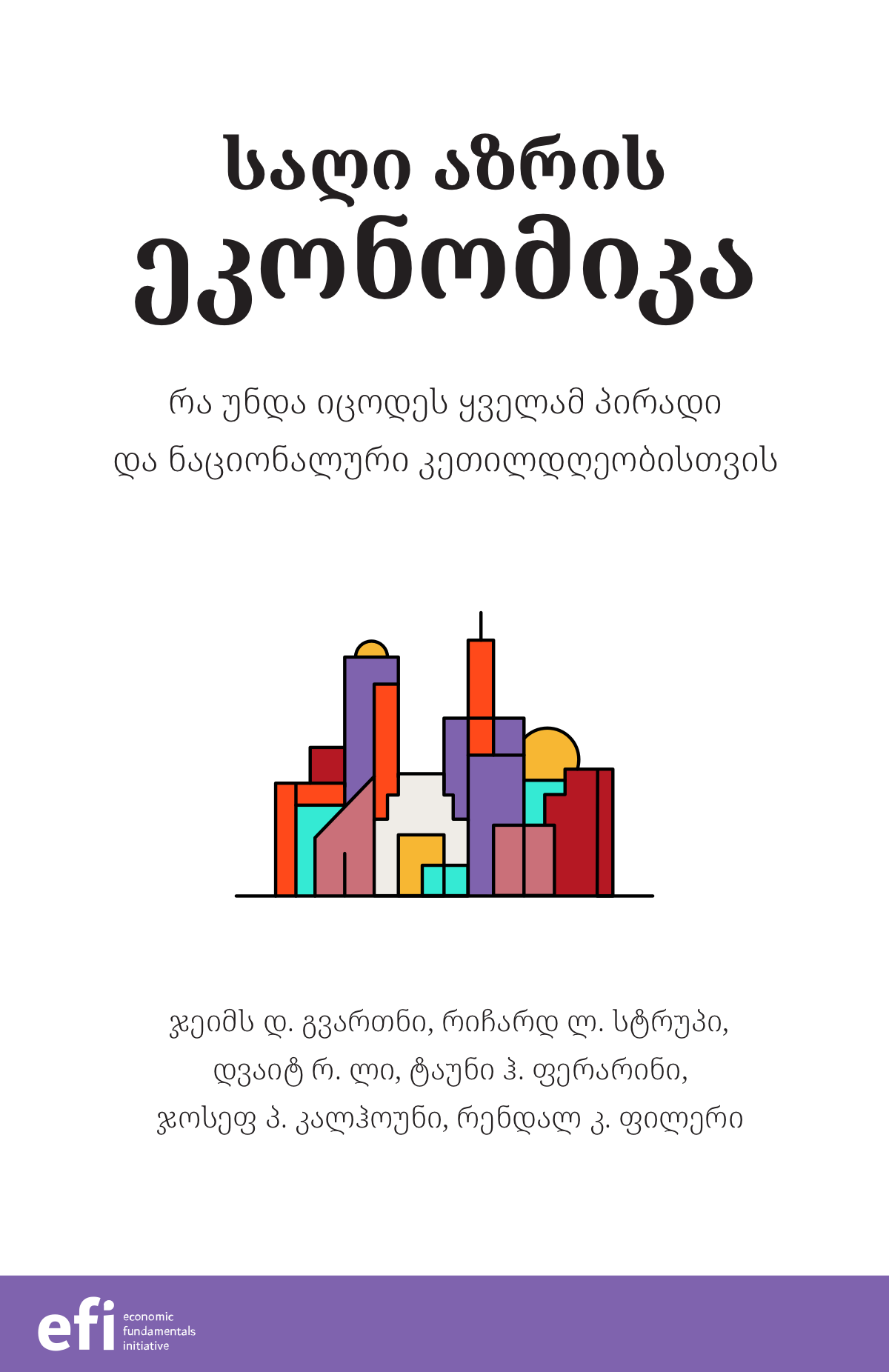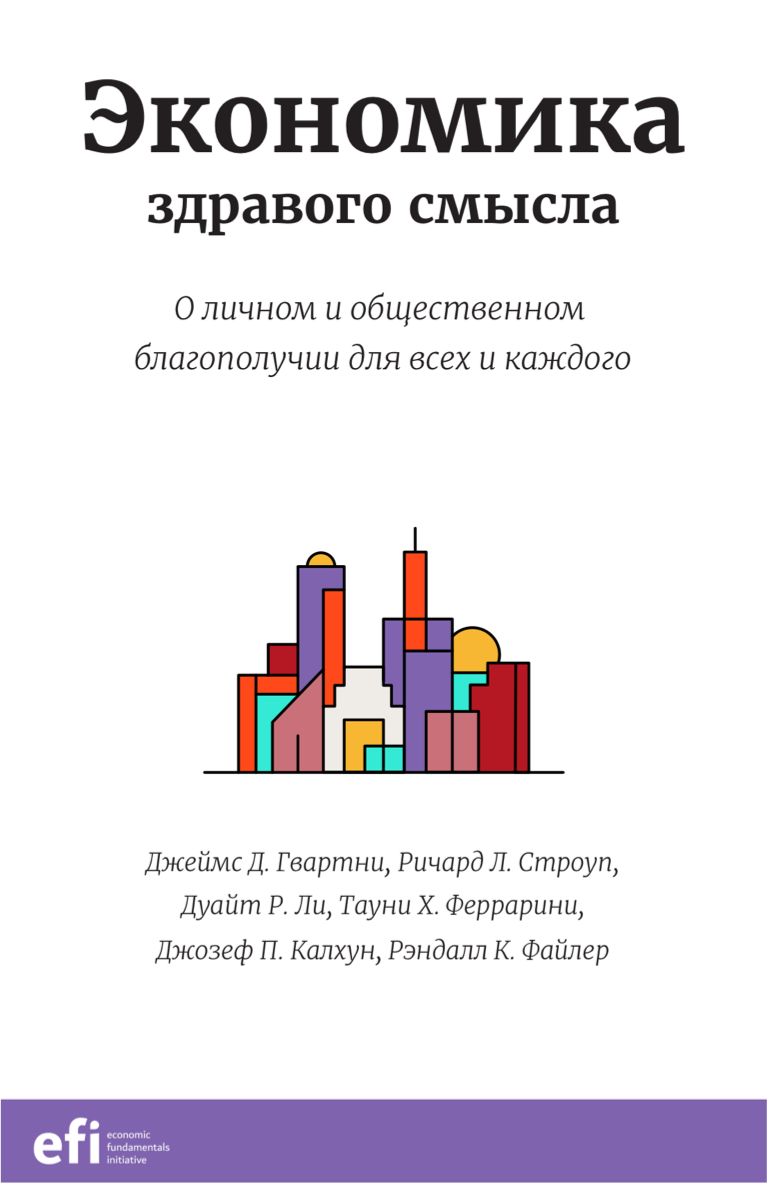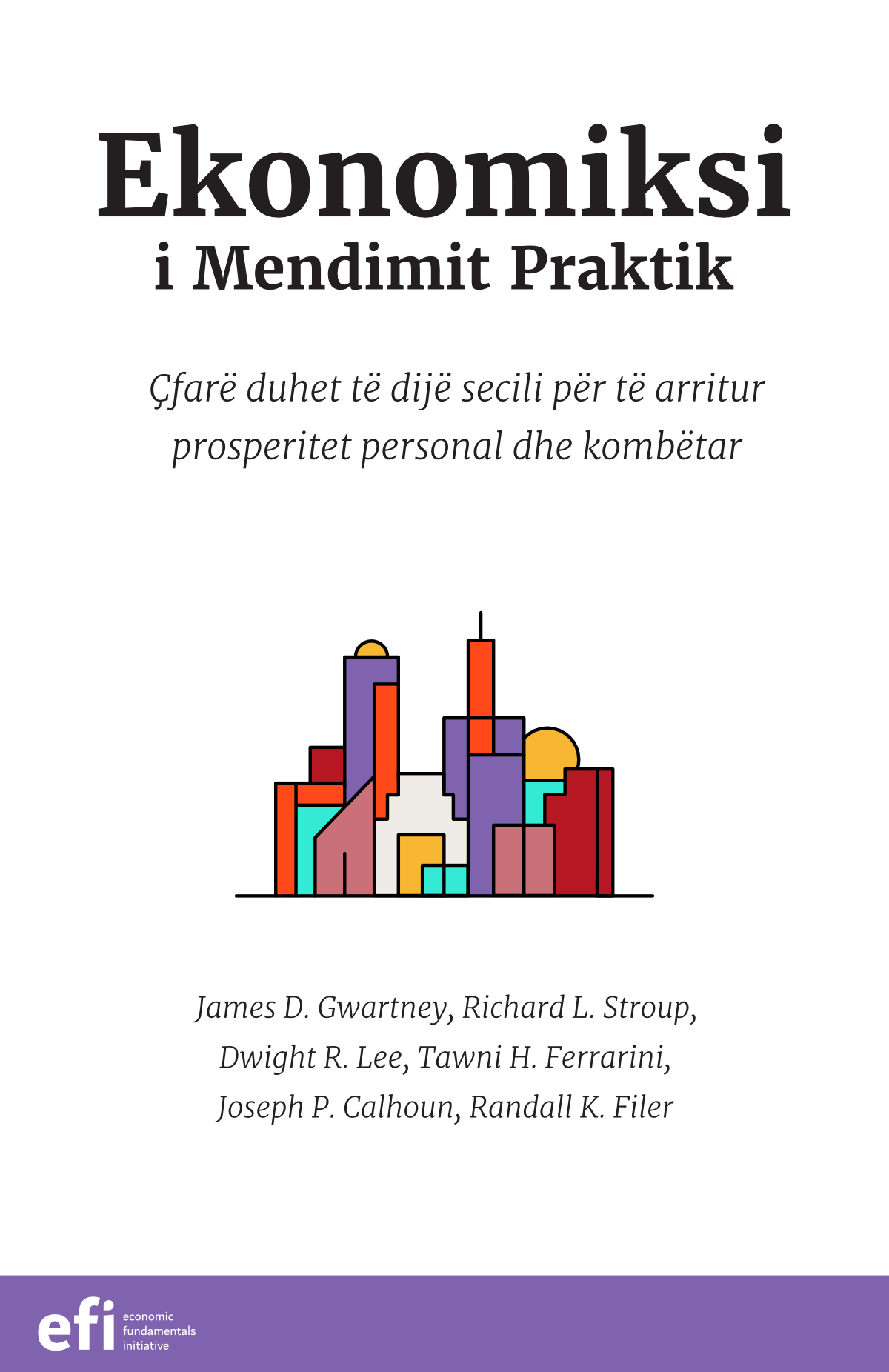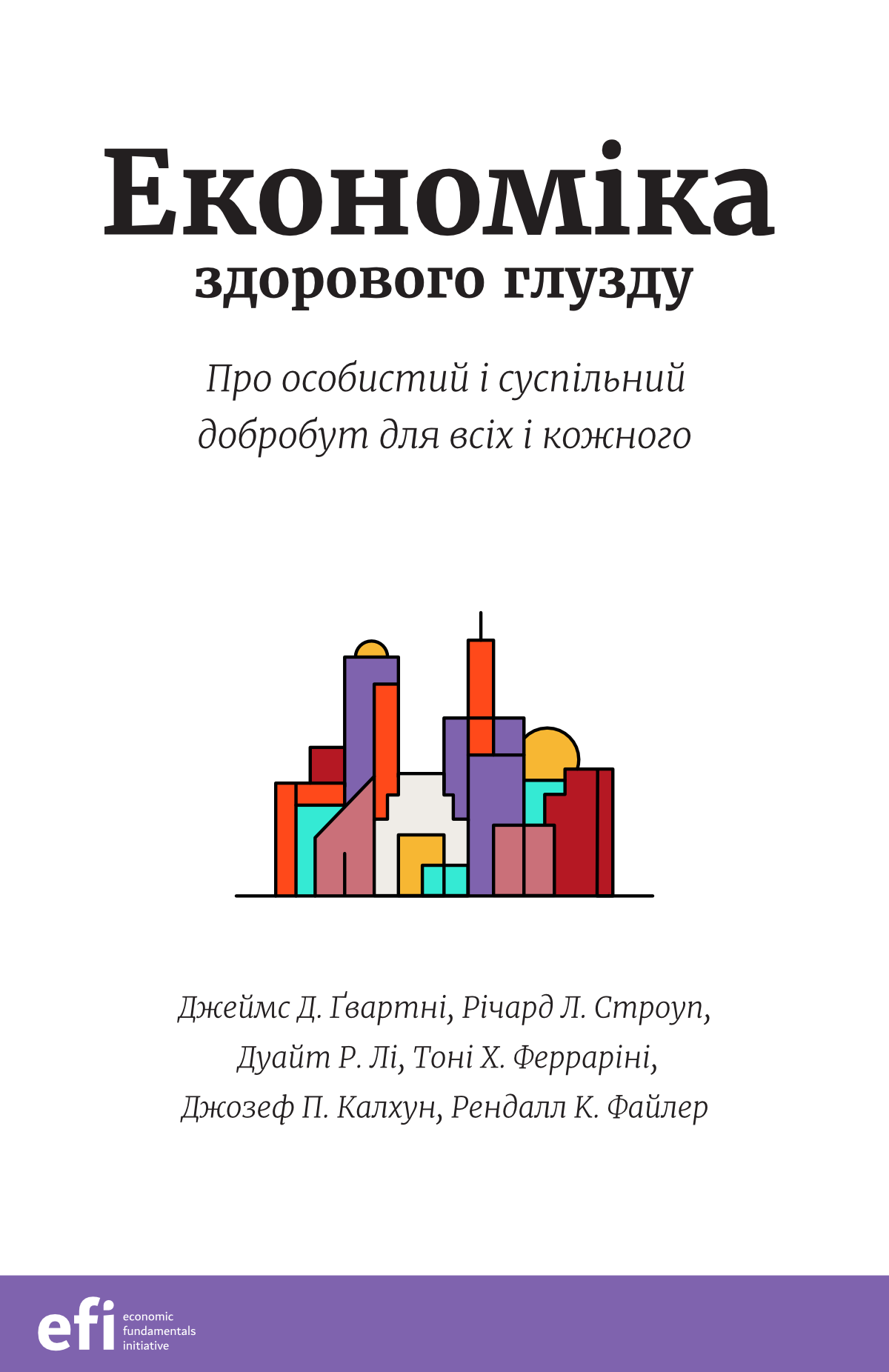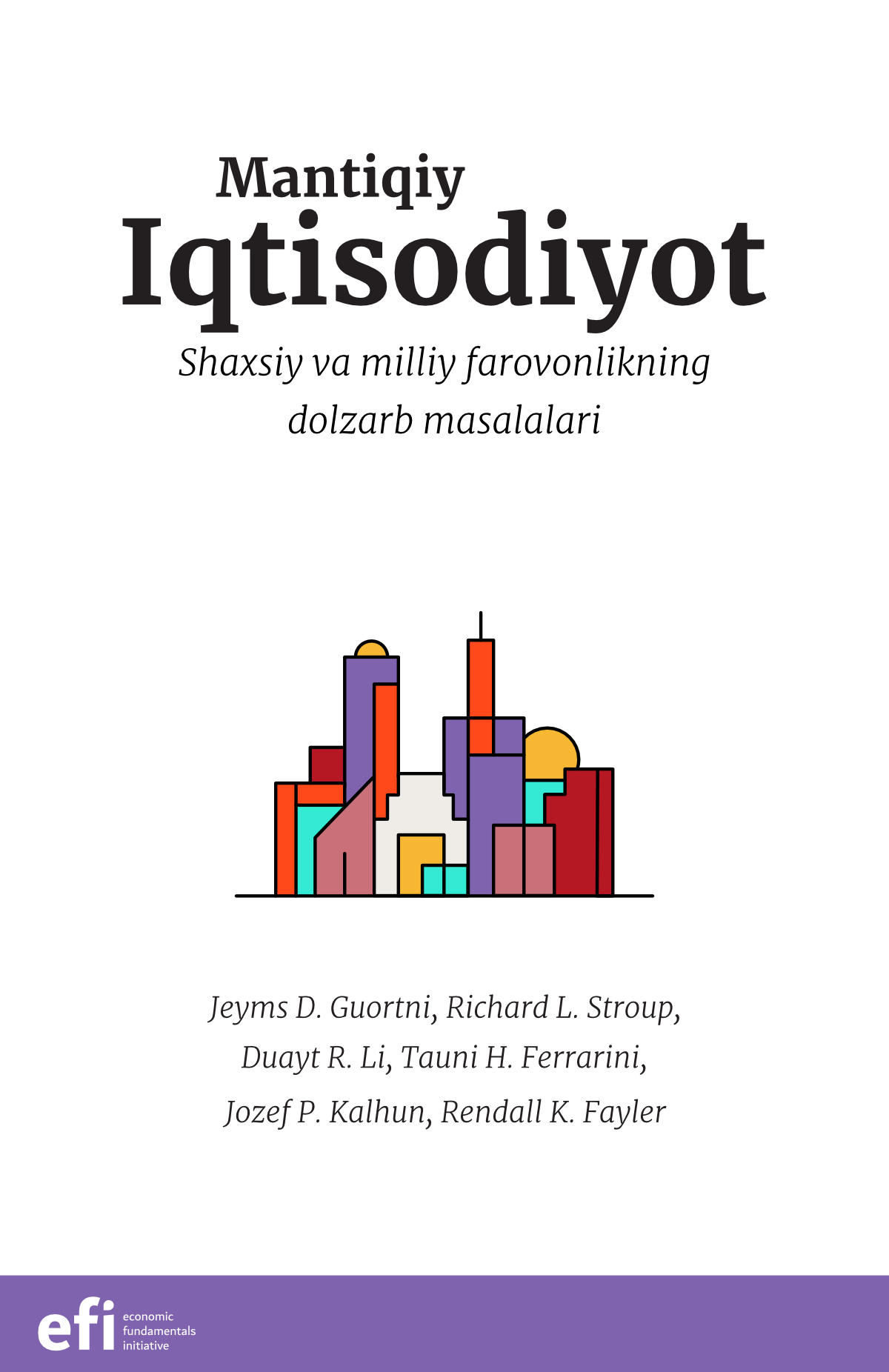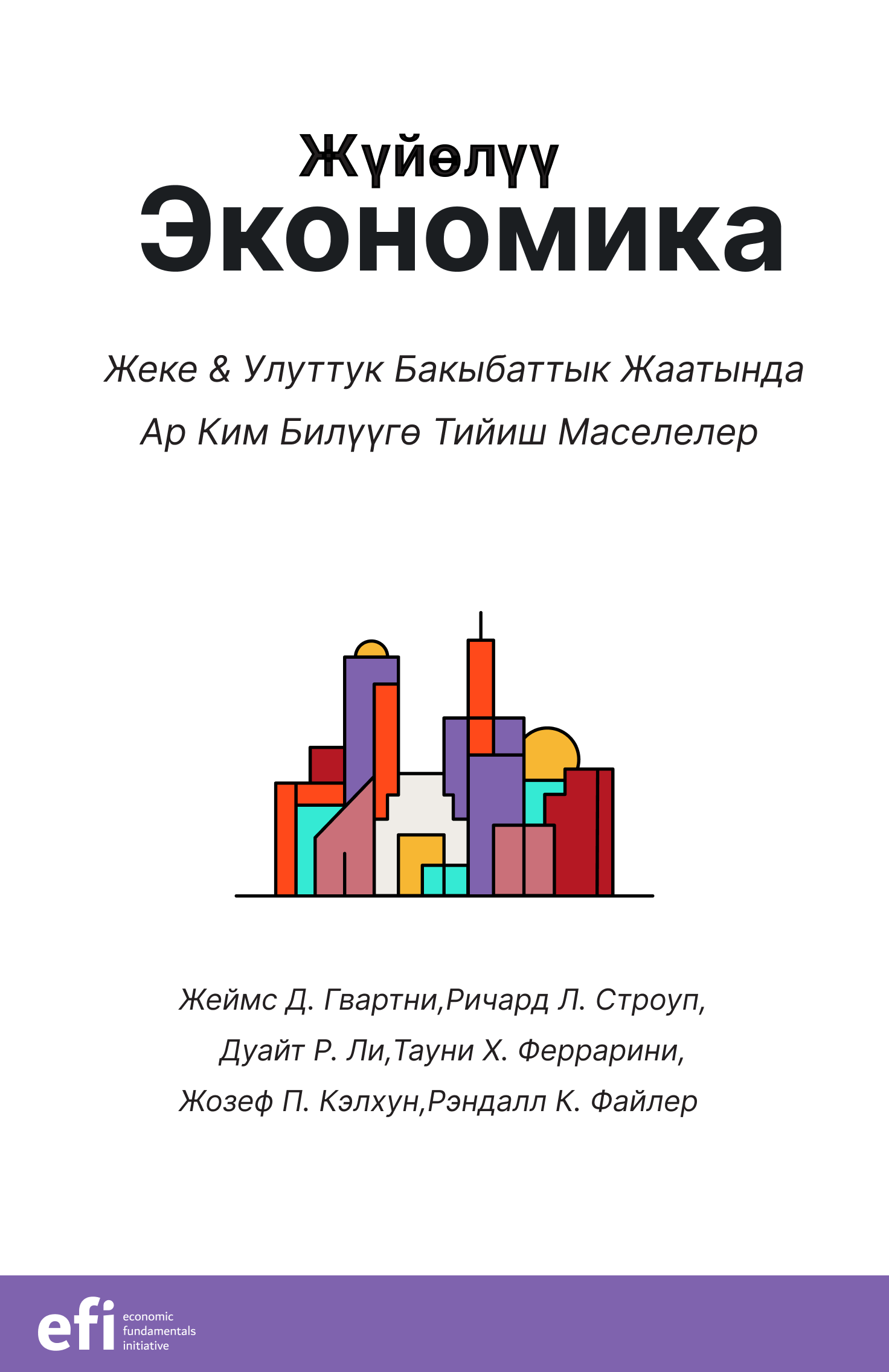 The Book
Common Sense Economics
"Common Sense Economics: What Everyone Should Know About Wealth and Prosperity" was first published in 2005 and is now in its third edition. Written by academic economists James D. Gwartney, Richard L. Stroup, Dwight R. Lee, Tawni H. Ferrarini and Joseph P. Calhoun, "Common Sense Economics" is today the classic introduction to the fundamentals of market economics. Its goal is to guide its readers to make wise personal and policy choices based on a sound understanding of economic principles.
With the support of the EFI Academic Advisory Committee, the book has been adapted to ensure its relevance to readers across our region. The resulting edition of "Common Sense Economics: What Everyone Should Know About Personal and National Prosperity" is available in English, Albanian, Armenian, Azerbaijani, Georgian, Russian, Ukrainian, Uzbek, Kazakh and Kyrgyz.
Available electronically, the book includes supplementary reading material and over 9 hours of subtitled video clips which present and explain the fundamental concepts of economics in real-life contexts. Printed copies are also available through our local partners.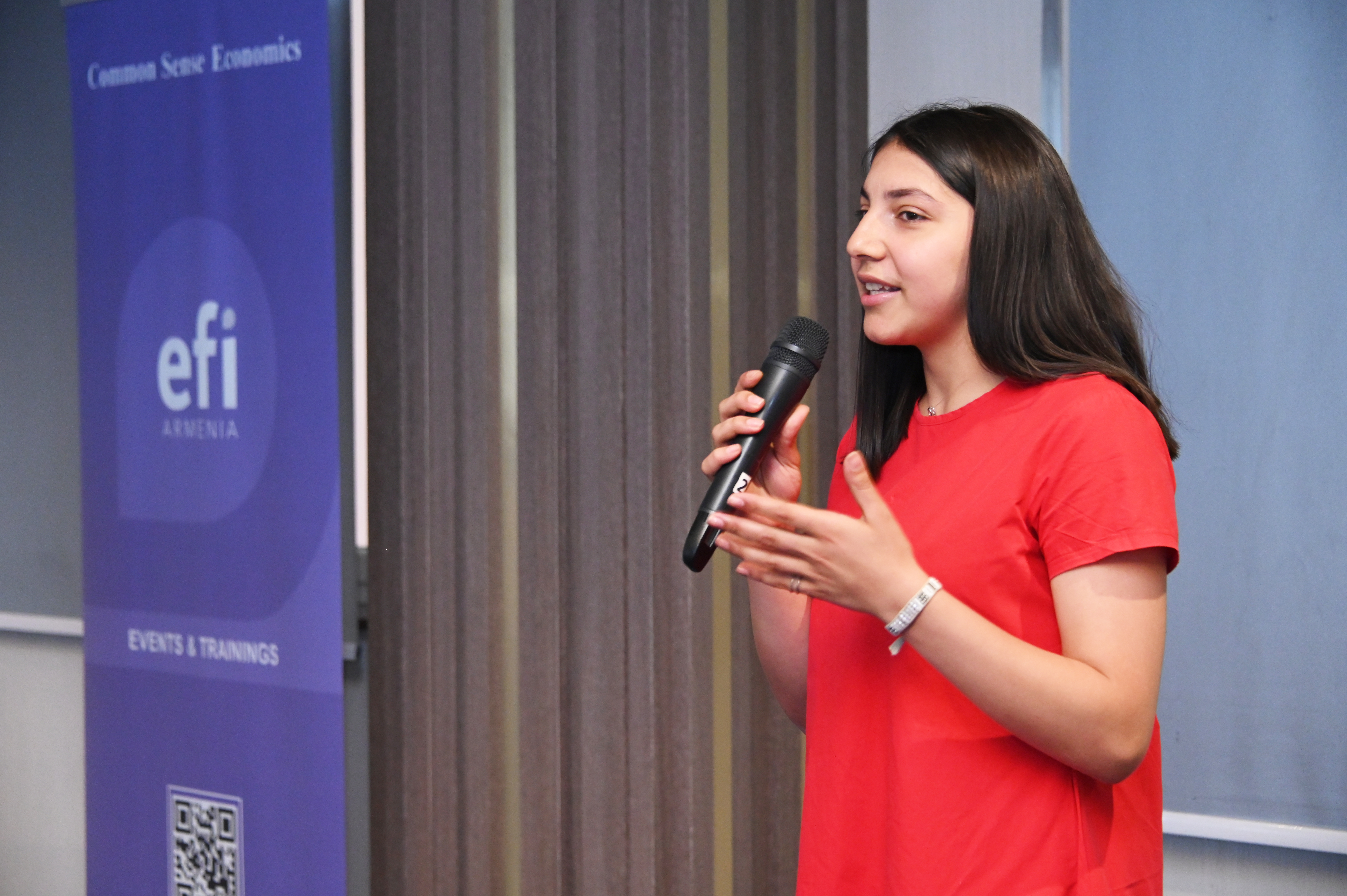 Common Sense Generation
Tomorrow's citizens exploring economics today
Across the region, students, teachers and the wider public are being offered an opportunity. An opportunity to explore the core economic principles that affect their everyday lives. To explore these in their own language, and at no financial cost. Economics is a discipline intimidating to many but every engaged citizen should understand the basics. EFI is offering content which English speakers take for granted but which – until now – has been scarcely available in the languages of Eastern Europe, the South Caucasus and Central Asia.
Our country partners are rolling out exciting programs of activities for students, young professionals and just about everyone curious about how economics affects their everyday lives. They're hosting essay competitions, video competitions, meet-ups and classroom visits. Online and offline, everyone has the chance to explore the world of Common Sense Economics!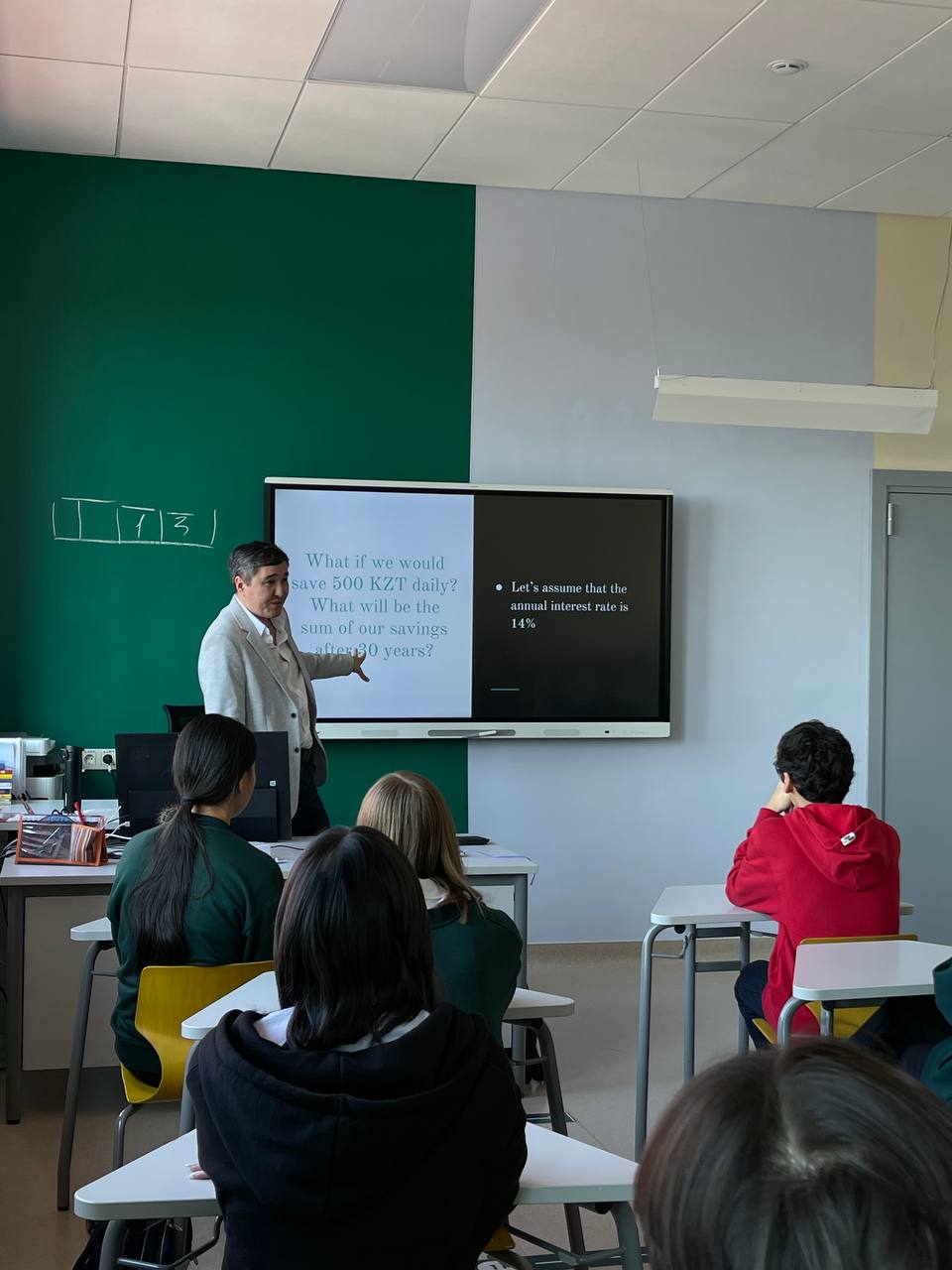 Teacher Toolkit
Everything teachers need to bring common sense economics into the classroom!
The Teacher Toolkit has been developed by our team of economists to give educators everything they need to teach introductory economics for the final years of high school and early bachelor level studies. Based on EFI's regionalized edition of "Common Sense Economics", the toolkit includes slide decks, instructor guides and practice problems. An early version is already in use in one of Georgia's leading public high schools. To see a sample of the guide (English only), and to find out about plans for translation and distribution in your country, please contact your country partner.